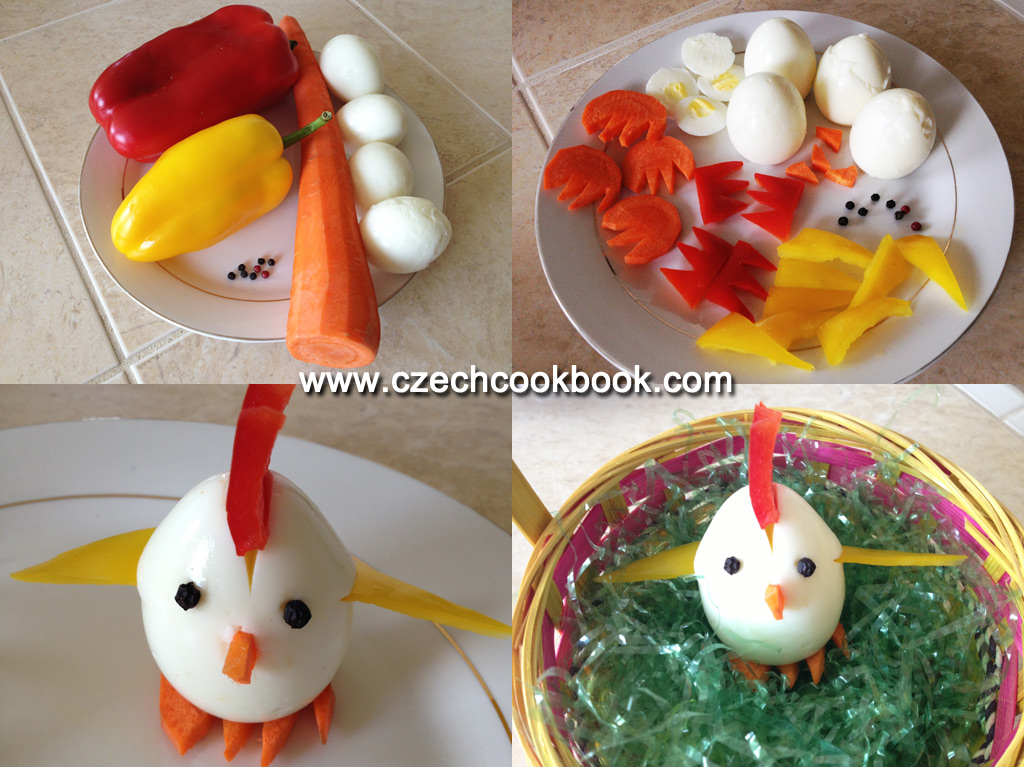 Fun project to do as an Easter decoration. I am sure kids will love to help. 🙂 Those little chickens will brighten up every table.
Ingredients:
Hard boiled eggs, cut off the bottom of the egg, so there is a flat end and they stand up.
Red pepper for plume. The part that goes inside of the egg should be cut very thin so the egg doesn't have a chance to break. I didn't cut it thin enough this time. Next time I will. 🙂
Yellow pepper for wings.
Carrot for feet and nose.
Peppercorns for eyes.
Cut little openings for plume and wings. Press vegetables carefully in.