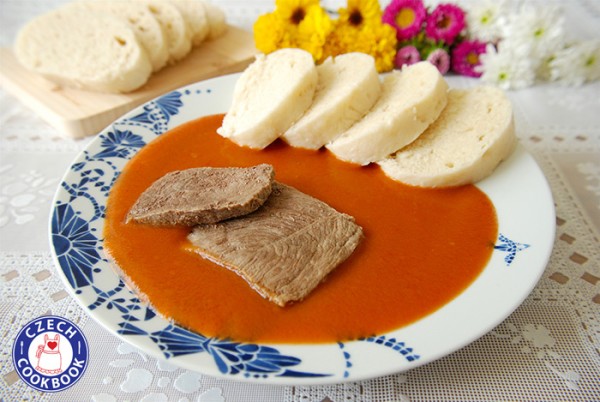 Ingredients
Serves: 5
Cooking the meat in a pot:
Prep: 15 min.
Cook: 1hr.10min. – 1hr.30min or until tender
Total: 1hr.25min. – 1hr.45min.
Cooking meat in pressure cooker: After it starts to boil cook for 30min.
2 lb. roastbeef or other beef
1/2 gallon (8cups) water
1/2 Tbsp salt
Sauce:
Total: 20 min.
1/4 cup oil
1/3 cup all purpose flour
5 cups = 40 oz. beef broth (from cooking the meat)
1 tsp salt
6 oz. can of tomato paste
1/4 cup granulated sugar
3 bay leaves
pasta or dumplings as a side