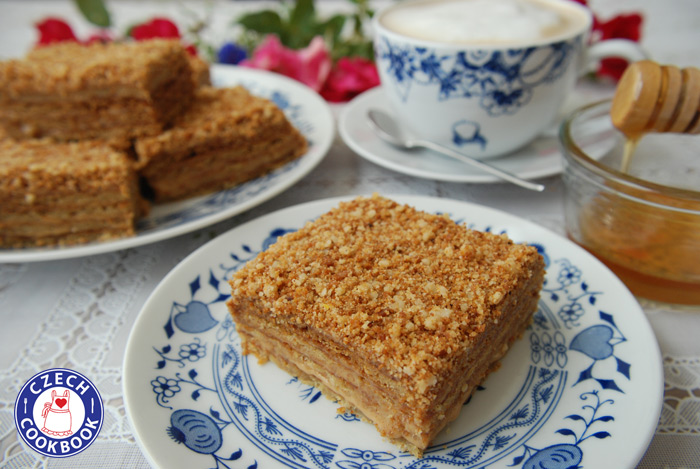 Ingredients:
Serves: 20-24
Hands on: about 3 hours
Bake: 350 °F (180 °C) about 6 minutes (each layer)
Total Time: It is possible to easily make this cake in one day using pre-made caramel. It is also possible to make this cake in one day if you make your own caramel, but it requires planning your time well due to the caramel needing about 3-4 hours to cook and cool off. The flavor will be amazing the moment you are done making the cake. However the flavor is even better if you put the cake in the refrigerator overnight.
1 sweetened condensed milk (14 ounces, 397 g) or you can buy pre-made caramel so you don't have to make it
2 ½ cups (350 g) all purpose flour
1 tablespoon baking soda
3 sticks of unsalted butter (1 ½ cup, 345 g), 1 stick at room temperature (for caramel cream)
¼ cup (80 g) honey
3 eggs
1 ½ cups (300 g) granulated sugar
1 cup (100 g) walnuts