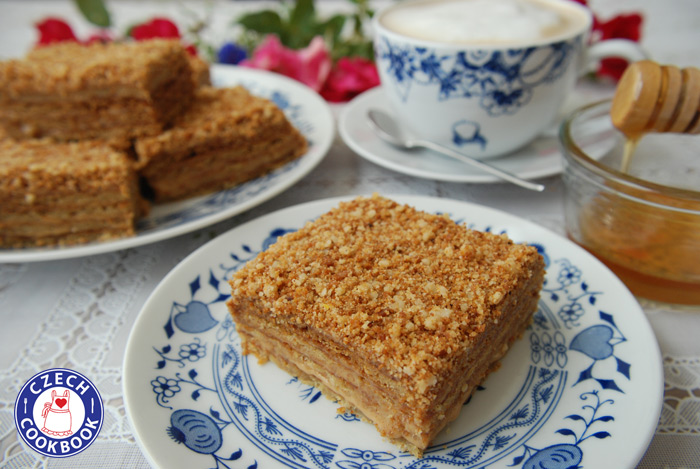 Ingredients:
This recipe takes 3 days to make. The first day is for cooking the condensed milk. The second day is to make the honey cake, which takes about 3 hours. Then it is preferable to let it rest refrigerated until the third day.
Serves: 20-24
Hands on: about 3 hours
Bake: 350F for about 6 min. (each layer)
Better to let rest until next day.
2 1/2 cup all purpose flour
1 tbs baking soda
2 sticks of unsalted butter (1 cup)
1/4 cup honey
3 eggs
1 1/2 cup granulated sugar
1 cup walnuts
Cream:
1 sweetened condensed milk (14oz) (You can buy caramel in a can so you don't have to cook it)
1 stick of butter (1/2 cup)