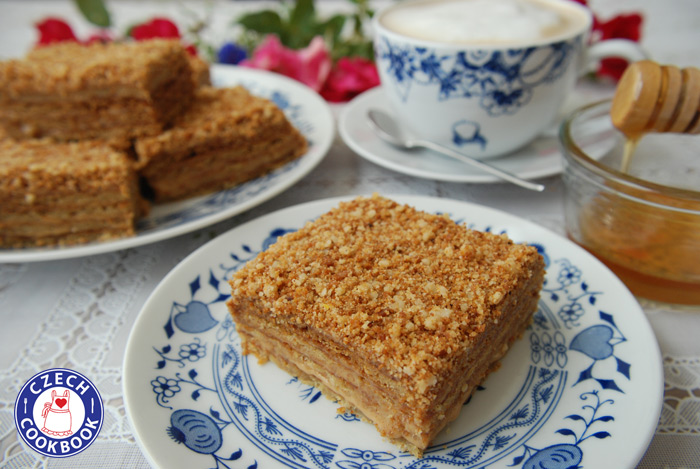 Ingredients:
This recipe takes 2-3 days before it tastes the best. The first day is for cooking a condensed milk. You can cook it the same day as you are making the cake, just make sure the caramel is cooled off. You can also find caramel already made, which saves you time. The second day is to make the honey cake, which takes about 3 hours. Then it is preferable to let it rest refrigerated until the next day to have all flavors nicely blend in.
Serves: 20-24
Hands on: about 3 hours
Bake: 350F for about 6 min. (each layer)
Better to let rest until next day.
2 1/2 cup all purpose flour
1 Tbsp baking soda
2 sticks of unsalted butter (1 cup)
1/4 cup honey
3 eggs
1 1/2 cups granulated sugar
1 cup walnuts
Cream:
1 sweetened condensed milk (14oz.) (You can buy caramel in a can so you don't have to cook it)
1 stick of unsalted butter (1/2 cup, 8 Tbsp)