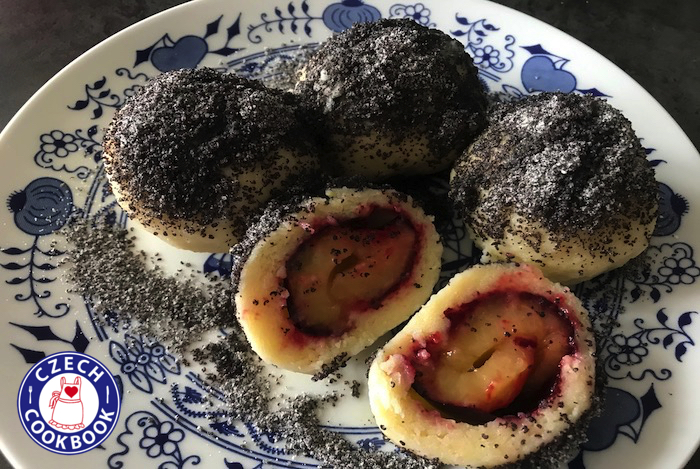 Ingredients:
Makes: 16 dumplings
Serves: 4
1.7 lbs. (770 g) potatoes
1/2 tsp salt
2 eggs
1 3/4 cups (320 g) Wondra flour (plus more for dusting)
Filling
1.1 lbs. (500 g) (16 small) plums
Topping
1 1/2 cups (240 g) poppyseeds
1 cup (160 g) powdered sugar
6 Tbsp (84 g) unsalted butter
The best flour to use is Wondra flour which is available in the U.S.A. and is more coarse than all purpose flour. Since Wondra flour is not commonly found outside of the U.S., here is a list of matching flour types contributed by people in the Czech Cookbook online community who live outside of the U.S.
› Czech Republic: Hrubá mouka
› Canada: Robin Hood Nutri Flour Blend "Tastes Like White" or Robin Hood Easy Blend
› Australia: Continental flour, any brand
› Sweden: Idealmjöl
› Germany: Aurora Instant Mehl Type 405 or any Spätzlemehl
As an Amazon Associate I earn from qualifying purchases.